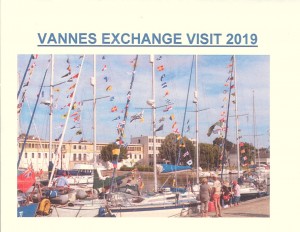 Vannes presentation 9th November. 20.30 Hrs in the Club Room.
Come along for a flavour of what this fantastic exchange trip is all about with some suitable French nibbles to compliment.
The Vannes exchange is the 23rd-29th June 2019, a full on experience of life and food in France, very hospitable and a very worthwhile event to attend with fellow salty sea dogs from Warsash, Hill Head and Portchester sailing clubs.
See you there.
Dee, Gaynor and Margaret